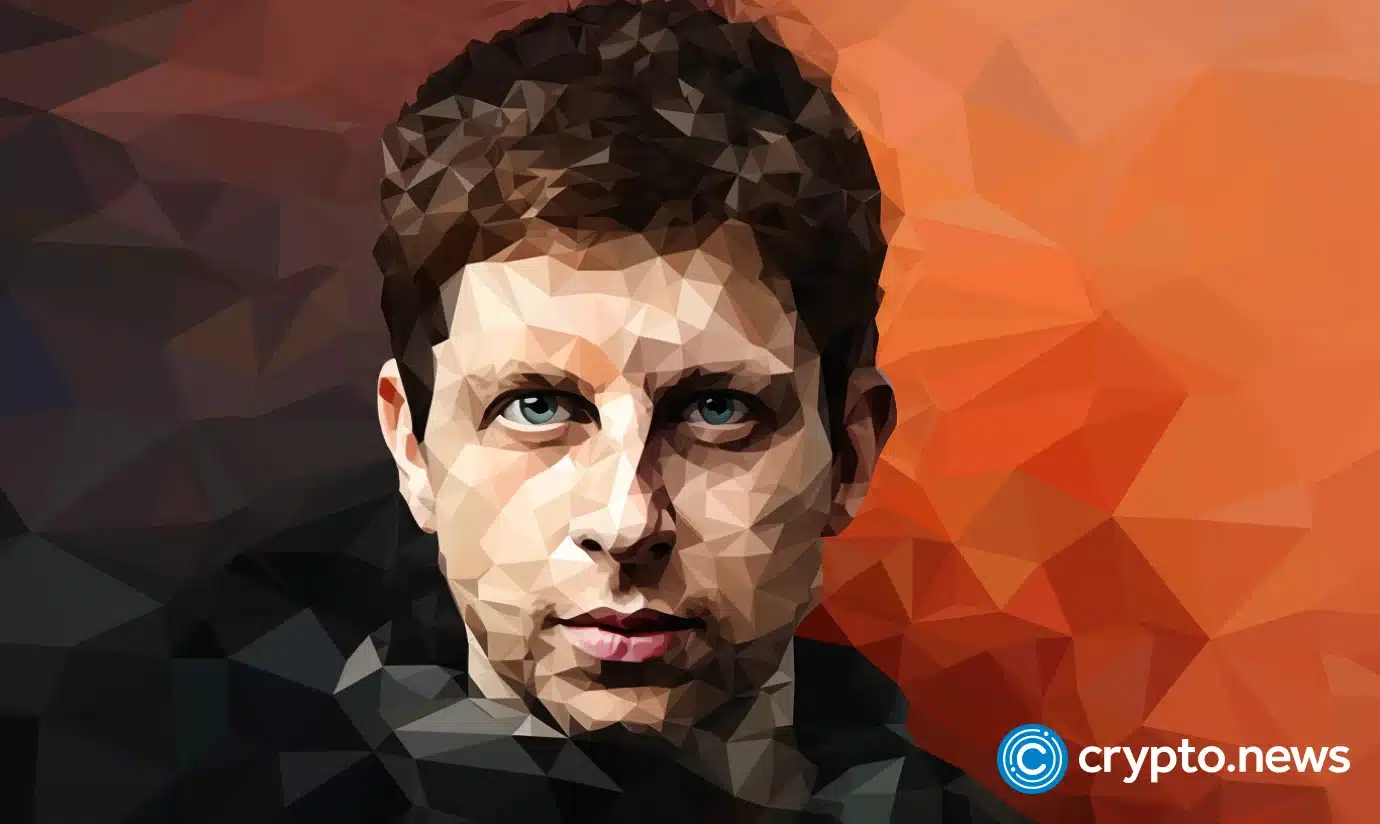 Artificial intelligence (AI) startup OpenAI, the parent company behind ChatGPT, ousted Sam Altman as CEO. Following the news, and the appointment of an interim CEO, one entrepreneur appeared keen on having Altman join the world of crypto.
Cardano founder Charles Hoskinson displayed a bit of schadenfreude on the heels of OpenAI's confirmation that Altman would no longer be CEO of OpenAI.
Hoskinson took to X, formerly Twitter, to extend an invitation to Altman, asking the former CEO to participate in a decentralized large language model (LLM) project.
According to OpenAI's announcement, the decision to fire Altman was made by the board of directors, which stated that it lost confidence in the founder's ability to continue at the helm. 
"Mr. Altman's departure follows a deliberative review process by the board, which concluded that he was not consistently candid in his communications with the board, hindering its ability to exercise its responsibilities. The board no longer has confidence in his ability to continue leading OpenAI."

OpenAI via blog post
Altman issued a statement on social media that he loved his time at the company, adding that he would give more details about his next move.
Altman was in charge of OpenAi for nearly five years. OpenAI's former chief technology officer (CTO), Mira Murati, will take over as interim CEO, pending when the firm gets a permanent replacement. 
Before joining OpenAI in 2018, Murati worked at Tesla, serving as the senior project manager of Model X. 
"OpenAI was deliberately structured to advance our mission: to ensure that artificial general intelligence benefits all humanity. The board remains fully committed to serving this mission. We are grateful for Sam's many contributions to the founding and growth of OpenAI. At the same time, we believe new leadership is necessary as we move forward."

OpenAI via a blog post
More OpenAI Execs Leave Company
Altman wasn't the only OpenAI exec to exit. The company's president and co-founder, Greg Brockman, also left the company.
Before Brockman's announcement, the AI company stated that the co-founder would no longer lead the board, but would maintain his position. 
Brockman revealed that Altman received the news of his ousting as CEO from OpenAI's chief scientist Ilya Sutskever during a Google Meet with the board in attendance. 
There were also reports that OpenAI's investors were unaware of the firing of the firm's CEO before the news went public. 
Microsoft, which is a major investor in the AI firm, reportedly heard the news one minute before the firm published the announcement. The global tech giant released a statement saying that it would continue its partnership with OpenAI. 
"We have a long-term agreement with OpenAI with full access to everything we need to deliver on our innovation agenda and an exciting product roadmap, and remain committed to our partnership, and to Mira and the team. Together, we will continue to deliver the meaningful benefits of this technology to the world."

Excerpt from Microsoft's press release
Leave AI, Come to Crypto
Meanwhile, there have been several reactions following Altman's removal, with most people in the tech industry shocked at the development. 
Former Google CEO Eric Schmidt praised Altman for his contribution to OpenAI, calling him his hero. Tech analysts Dan Ives and Gene Munster were surprised at the news, with Munster doubting that the board's decision was primarily based on Altman's performance. 
Greg Isenberg, CEO and co-founder of product design firm Late Checkout, was shocked that the board removed Altman, despite the former CEO's feat of skyrocketing OpenAi's value from zero to $80 billion. While some have speculated that Altman's ousting was beyond an internal agreement, others believe that it was "an engineering-led coup."
Crypto Twitter took the opportunity to ask people to pivot from AI, stating that the cryptocurrency industry was devoid of board-related issues. 
Follow Us on Google News

#Sam #Altman #exits #OpenAI #Cardanos #door #opens